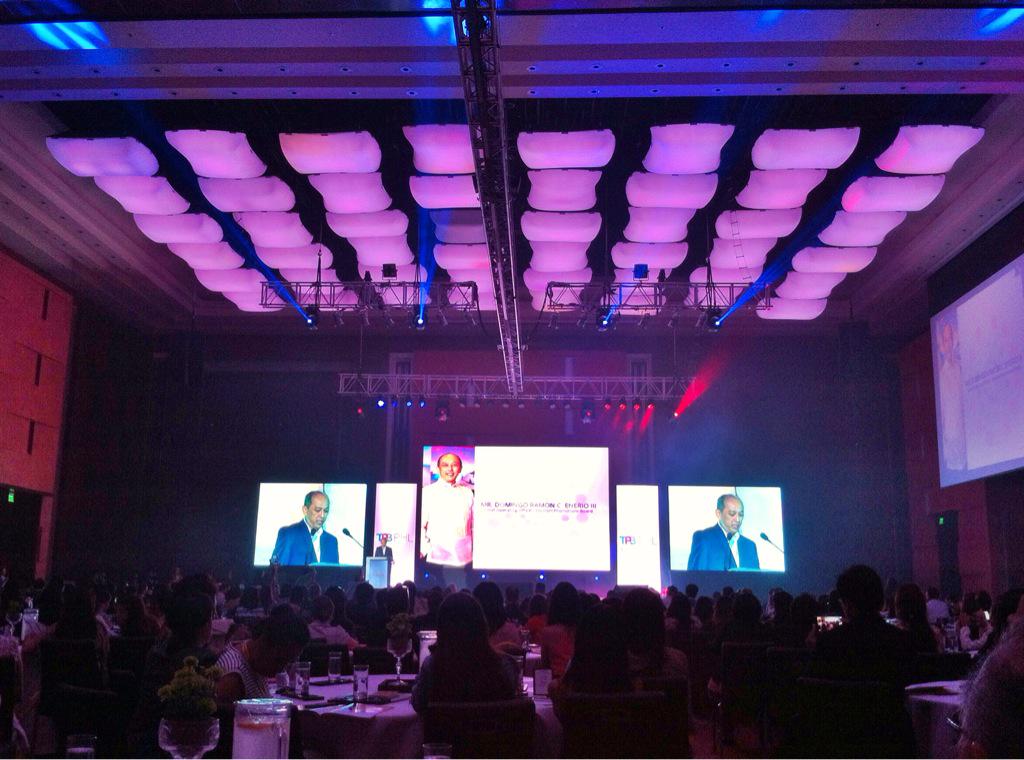 On the first day of the annual MICE Conference this year, Tourism Promotions Board Chief Operating Officer Domingo Ramon Enerio III proudly recited the recent success of Philippine tourism in various fronts, from the PHP275 billion revenues generated from inbound tourism last year to the eight-notch jump of the Philippines in the World Economic Forum's travel competitiveness index.
But while he congratulated the industry for a good job, he reminded the audience that much still has to be done and improved on the sector.
"We should be proud, pat ourselves in the back, and say that as an industry, we have done a good job, and that individually and as a group, we are putting our share of time, energy, and resources to the success story known as Philippine tourism. But after we pat ourselves in the back, then we come to realize that the work remains undone," he said as he opened the 5th MICECON at Marriott Grand Ballroom on September 1.
The TPB expects inbound arrivals to surpass 5 million this year, but even that is only half of the DOT's target of 10 million annual foreign visitors by next year.
In a final attempt to boost arrivals and tourism activity, the TPB will unveil its national tourism campaign for 2016 on September 2, Wednesday, at the end of MICECON. The campaign will succeed Visit the Philippines Year 2015.
"Alongside accomplishments is a renewed challenge to accomplish more in the decades to come. That means, continuing to improve ourselves, destinations, attractions, products and services if we are to remain on top of the game against the giants of the tourism industry in other parts of the world," said Enerio.
During the plenary session yesterday, Chris Fair of Resonance Consultancy and Peter Jordan of Toposophy discussed the trends shaping the industry, which LGUs, destination marketing organizations, hotels, venues, and event managers can use to improve their services.
Jordan, in particular, discussed the rise of Asian millennial travelers – their needs and bucketlist destinations. He noted from a recent survey that France, U.S., Australia, Japan, and Italy are some of the destinations millennials will go to if budget were not an issue. He gave points how the Philippines may land in the bucketlist of Asia's young travelers.
The Philippines is already ahead in some of these trends like social tourism. Tony Meloto, founder of Gawad Kalinga (GK) and was keynote speaker yesterday, said the country has become a social entrepreneurship hub in Asia for Europeans especially the French. GK's efforts in post-Typhoon Yolanda in Eastern Visayas so far has brought 1.7 million local and foreign volunteers, he said.
"The Philippines is attracting new attention – our rise from poverty," said Meloto, hinting that social tourism is gradually becoming part of the Philippines' image to important source markets.
The two-day MICECON this year is designed solely as an educational event, with four different tracks that delegates are free to choose based on their interests. A track is available for travel agents and tour operators, hotel sales and marketing, event management, and LGUs.
On September 3, about 800 delegates of the annual Philippine Travel Exchange will meet at Marriott Grand Ballroom for seller-buyer appointments.
Follow our #MICECON2015 coverage at @travelupdateph
Correction: An early version of this article incorrectly stated the name of Chris Fair. This has been corrected.