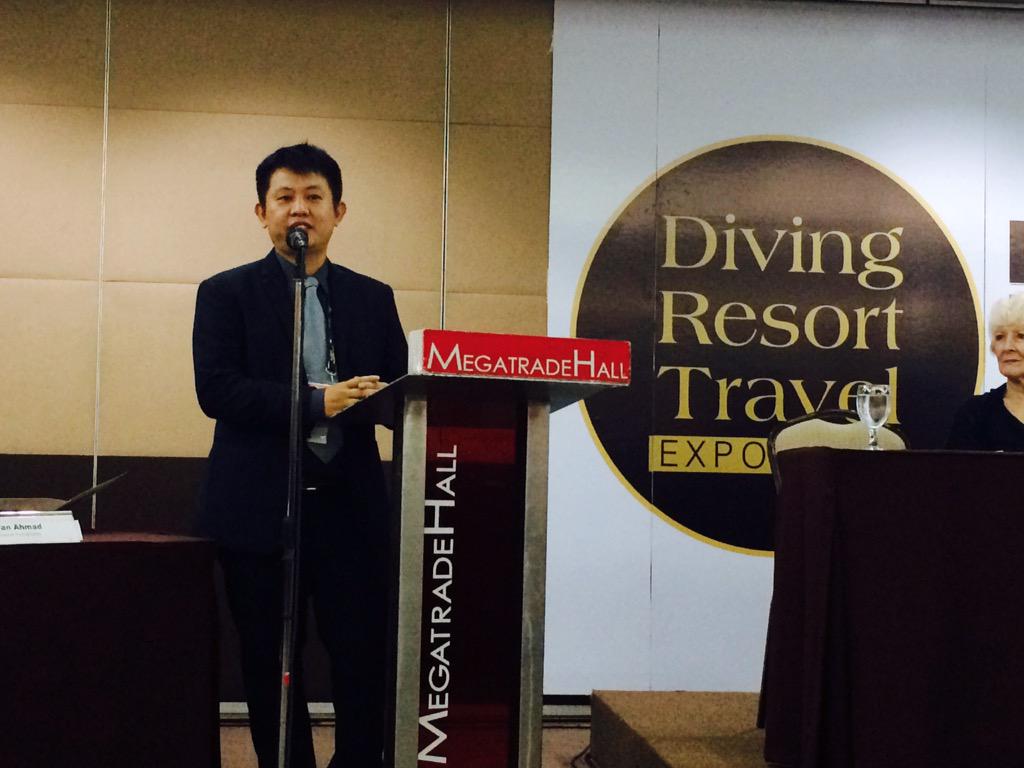 Seventy foreign buyers from different countries like China, South Korea, Taiwan, Hong Kong, Japan, Malaysia, Europe, and the U.S. have flown over to the Philippines to meet with local dive tourism industry suppliers in the Dive Resort Travel (DRT) Expo, which runs at the SM Megatrade Hall from September 11 to 13.
DRT Philippines is part of the chain of dive shows regularly held in Shanghai, Beijing, Hong Kong, and Okinawa. It is the country's first-ever dive show.
Jason Chong, president of LX Development Group, the organizer, of DRT shows, said the Philippines is a popular diving destination in Asia that appeals to various markets specifically Chinese divers who stay 4-5 days. The Philippines is one of the nearest diving destinations from China, Hong Kong, and Taiwan.
Foreign buyers will meet with local drive tour sellers for one-on-one B2B meetings. The expo expects at least 2,000 international dive exhibitors, dive enthusiasts, and marine conservationists to attend.
Some of the invited guest speakers for the press conference yesterday were renowned underwater photographers and cinematographers from U.S., Singapore, and South Korea, namely, Lynn Funkhouser, Amanda Cotton, Mike Bartick, Andrew Marriott, Imran Ahmad, Jerome Kim, Scott Tuason, and Richard Morris. They will hold a series of seminars and workshops throughout the exposition.
Dr. Terry Gosliner will deliver a lecture on "The Philippines: The Center of the Center of Marine Biodiversity" and "Marine Invertebrates of the Philippines"; Charlie Fasano about "Anilao's Underwater Fauna and their Roles to the Reef in Southern Mabini"; and Kim on "Romblon: The New Macro Haven" and "Sogod Bay: The Hidden Treasures of Southern Leyte."
There will also be screenings on the Australian 3D dive survival film Sanctum (2011) by James Cameron, BBC documentary series Blue Planet (2011), Deep Blue (2013), and Coral Reef Adventure (2003).
"Not only is it [Philippines] a diving spectacular but the people make it so wonderful. And [I] love the food, love the people, love the diving. It's my favorite place and it's the gold standard of the world," said Funkhouser, an ocean advocate who has been diving in the Philippines for 40 years.
The show is organized by DOT, Tourism Promotions Board, TIEZA, Balicasag Island Dive Resort, local and international dive associations and scuba diving equipment suppliers, hotels, resorts, and airlines.